Speedy: Cream colorant, easy to use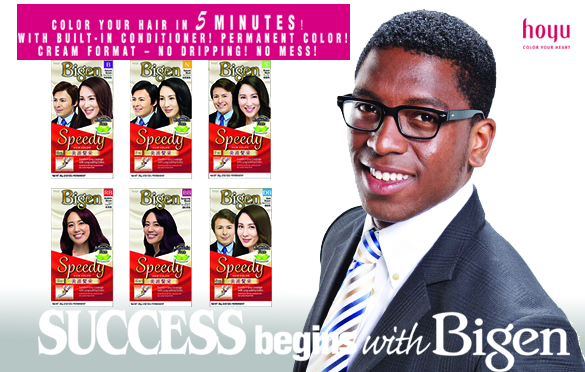 Product Description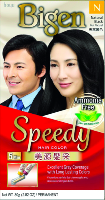 Bigen® Speedy is the dominant brand of Hair colourant in Asia for over 20 years. Most importantly, Bigen® Speedy is so simple and easy to use and has consistent and beautiful result; once you try it, Bigen® Speedy will be your hair colour of choice for life.
The uniqueness of BIGEN Speedy includes:
- Ease of use: Squeeze cream 1 and 2 onto the comb provided. Just comb through hair thoroughly. Then after 5 minutes wash it off. If darker shade is preferred then wait for 10 or 15 minutes before you rinse off your hair.
- Built in 6 herbal conditioners, including: Balm Mint, Fennel, Hops, Chamomile, Mistletoe and Yarrow.
- Permanent hair colorant.
- Use desired amount of creams. Keep the remaining creams for subsequent touchup.
- Cream Colorant - No dripping and not messy.
Color Choice
† change color in 5 minutes.
‡ change color in 15 minutes.